My First Record
Briefly - the new "gig" is great. I've had a wonderful, rewarding, (and often exhausting) first semester as a professor at CCU. The trumpet studio and jazz band have both grown greatly and I headed a committee to develop a new minor cognate in commercial music. The minor was just approved and will officially be on the books next year. The downside to all the teaching, playing,...
Gullah Spiritual Project
In August, I received a forwarded e-mail via Steve Bailey from Dr. Eric Crawford, professor of Ethnomusicology at Norfolk State University, asking for help in recording an on-going research project. One of my responsibilities at CCU is managing our on-campus recording studio, which is a great space designed and created by Steve Bailey. Steve is on extended leave (he's the new chair of the...
"Oh Zion" It takes a minute for the...
"Ol Neva (look-a-day)" Ms. Murray...
Big Announcements and How I've Spent my Summer
The one sure thing about a career in music is that you're in a constant state of flux and transition. After three years of making music and developing life-long friendships in "Music City", I'll be leaving Nashville. This Spring I was offered the Assistant Professor of Trumpet and Jazz Band Director position at Coastal Carolina University (in Conway, SC – near Myrtle Beach). I had a...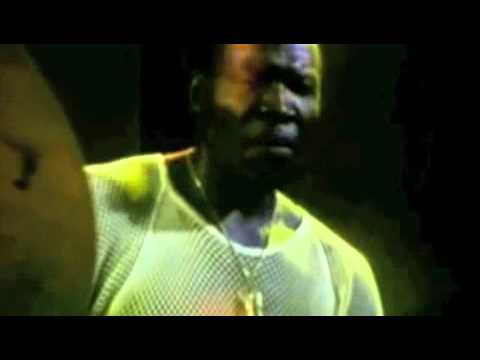 Elvin Jones - Part 1
The Ascension of Elvin Jones by Harold Smith I received a link to the above video from my good friend, bassist Jonathan Wires. The introduction features a few interesting thoughts from Elvin Jones on the colors and visual elements he experiences on his drum set. "I get images sometimes… Color images.  The lowest, the bass tom, say a low D, will be purple. C will be red. F will be...
Rick Margitza and Synesthesia
Paul Klee'sRose Garden I've been a fan of Rick Margitza's saxophone playing for quite some time – particularly his musical presentation and harmonic ingenuity. I'm fairly certain that during my dissertation proposal defense (the honorable!) Whit Sidener mentioned Rick as a possible musical "visualizer." Rick is one of many amazing jazz musicians who spent formative years at the University...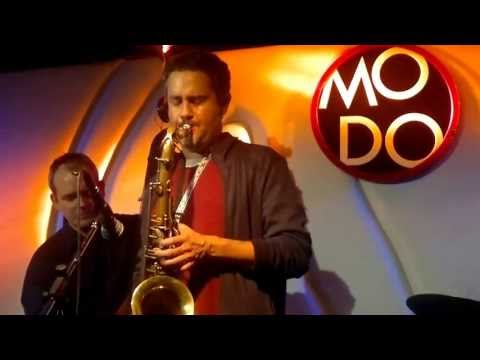 Triumphant Return
I'll admit that I've been negligent in the care and upkeep of The Super Villain Jazz Blog. The end of 2011 was happily busy from a playing standpoint. I did a number of interesting gigs and sessions and even appeared on the Country Music Christmas Special on ABC. The holiday season was filled with travel and a self-imposed break from writing. January is typically very slow for...
Time Zone
On the Duffy Jackson Post, I mentioned the concept of a zone around the beat or pulse of a performance. The general idea is that the beat isn't a fixed specific moment in time, but instead a zone that someone can play within and still be "in the pocket" or "playing the time." Leaving that "Zone" could be considered dragging, rushing, or purposely playing out-of-time, depending on the context and...
Presentation - Tension and Release
The term "Tension and Release" is used extensively in music analysis and the description of the creative process. Writing the "Wording and Wrong Notes" post, I began to think of presentation and further awareness of how, why, and where tension is created. Awhile back I covered Tim Hagans' solo on I Hear A Rhapsody and we discussed the notion of when to use tension...
Wording and Wrong Notes
There is a really great post on George Colligan's blog entitled "In Search of the Wrong Notes" that I highly suggest reading. George talks about exploring the "wrong notes" in improvisation over specific chords, getting a feel for how those dissonances sound and how they can be resolved. Reading this, I was reminded of my conversation with Tim Hagans on his "Emotional Harmonic System" and whether...
Hiatus and Education
For anyone out there in the ether that expects a weekly update on the Super Villain Jazz Blog – I apologize for missing an entire week without an update. In my (revitalized) career as a freelance musician and educator, the demands of the trumpet took center stage last week. It was an extremely rewarding time and I'm feeling as fluid and comfortable as ever on the horn, but writing anything other...
The Hadron Collider The University of Miami...
The Hadron Collider - Compositional Self-Analysis
I wrote The Hadron Collider in 2008 for the University of Miami Frost Jazz Sextet, which was my final year of pursuing the DMA at the U and my second go-around in this particular ensemble, under the direction of Doug Bickel. Any description of my compositions and any group I lead requires a brief explanation of the Super Villain concept. One of my closest friends, Will, and I had an ongoing joke...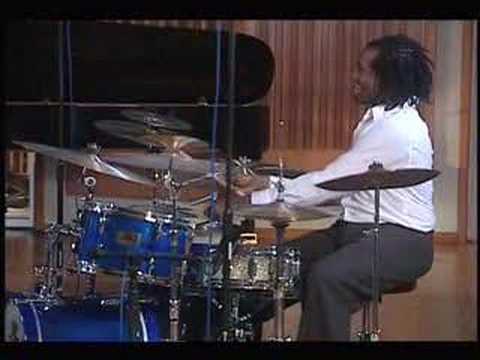 Infinite Influences
I've been thinking on the power of influence in music. As "mature" musicians/artists, we often talk about "finding our voice" and having something unique to say in our music. The truth is, it's difficult (although not impossible) to be completely original. I'm not the first person to discuss this concept, but the more common route is to internalize and synthesize the unique-ness of others that...
Pivoting, Oscillations, and Tightening the Circle
I wrote briefly about Brian Lynch's visual experience in "Tilting the Tonic Plane" and the relationship between harmonic relationships and visual dimensions that he experiences when improvising. Household of Saud, like a number of Brian's performances, lends itself well to traditional academic analysis, as Brian is very clear and concise as an improviser in employing specific harmonic, melodic,...
Watch
Here's a video of Household of Saud from Brian Lynch's Unsung Heroes Vol. 1. This is the same performance from the album and was the selected solo for Brian's portion of my research. Below is the transcription. There are a few obvious instances of "outside" playing that were described as dimensionally "off-axis." Detailed self-analysis to follow.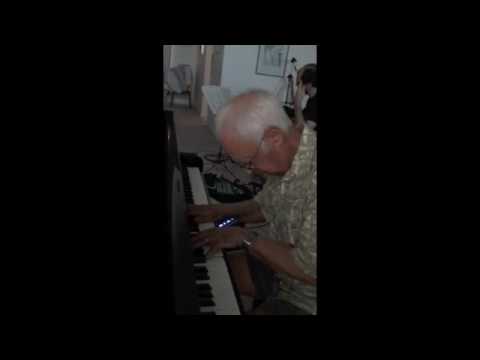 Tilting the Tonic Plane
(Escher's Relativity) In my previous post I covered the relationship between written notation and visual experiences while improvising – specifically the two-dimensional aspects of pitch and time that we associate with written notation. Again, I would argue that this is a good starting point to "wrap your head around" the connections between visual and aural elements: how we organize...
Real Time Notation
I mentioned in Tim's recollection of his I Hear A Rhapsody solo that there were instances of real-time transcription during the performance. In other words, he visually experienced his solo as being notated on staff paper as he was playing it – similar to sight-reading music. Your eyes follow the music as you're playing it, and in many cases you may be simultaneously looking ahead. This was a...
I Hear A Rhapsody
I was pleased when Tim Hagans chose his solo on I Hear A Rhapsody  for the analysis portion of our interviews. Since I was working under the parameters of an academic paper for a music performance degree, I knew that there needed to be an analytical component to the dissertation. Plus, I felt it was important to have some type of easily understood (at least to musicians) means of comparison to...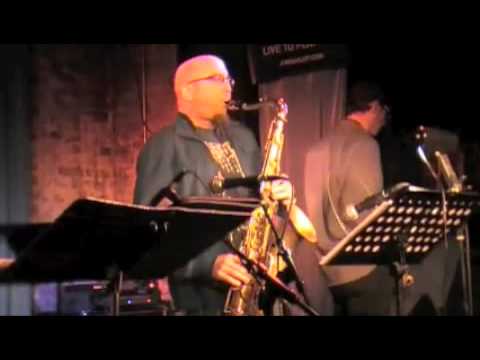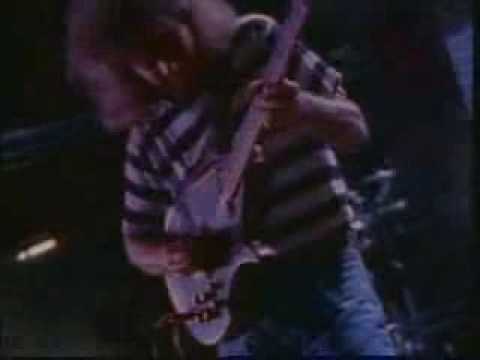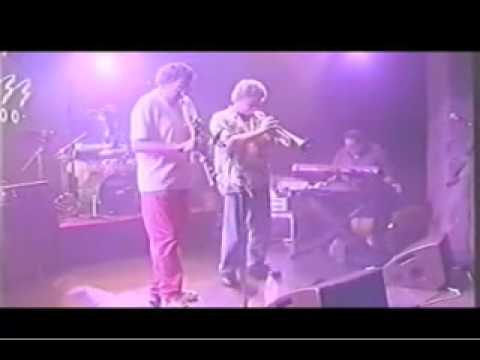 I asked each of the "subjects" in my...
Tim Hagans - The Emotional Harmonic System
When I started planning for this research, I expected to focus solely on the connections created between aural and visual information. Even as we (musicians) perform and listen to music intently – training our ears to recognize and decipher musical content – we are still barraged with visual imagery during every waking moment. Although it makes perfect sense in hindsight, what I didn't realize...
Tim Hagans - Colors and Contours
I interviewed Tim Hagans in November of 2010 and again the following January about his visual experiences and the improvisational process. I'll skip the lengthy bio presented in the dissertation and tell you that Tim has been one of my favorite improvisers on trumpet since I first heard his playing on Maria Schneider's debut album, Evanescence. Tim has done a few records for Blue Note (notably...
Welcome
My name is Matt White. Welcome to my blog. I'm a freelance trumpeter and educator currently trying to make ends meet in Nashville, TN. I also write original music for my own group - The Super Villain Jazz Band. In April, I successfully defended my dissertation for the Doctoral of Musical Arts in Studio Music and Jazz at the University of Miami. My topic was "Visualization and Jazz Improvisation."...